Home
/
Online Store
/
CPAP Supplies
/
Mask Parts
/
Oracle™ 452 Nasal Plugs
Product Videos: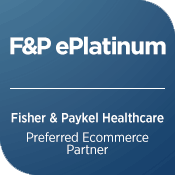 Oracle™ 452 Nasal Plugs
By Fisher & Paykel Healthcare (Item #400HC204)
Included in your package:
(3) Oracle™ 452 Nasal Plugs sizes: Small, Medium, and Large
The Oracle™ 452 Nasal Plugs are designed to ensure air does not leak out of the nose during sleep apnea therapy with the Oracle™ 452 Oral CPAP Mask.
Includes Three Sizes for Optimum Fit
The Oracle™ 452 Nasal Plugs include three plug sizes: small, medium, and large, to ensure that you find the size that works best and is the most comfortable.
U-Shape Design for Easy Removal
These Oracle™ Nasal Plugs use a U-shape design making it easy for the plugs to be inserted and removed.
Have Questions?
Do you have questions about the Oracle™ 452 Nasal Plugs? Let us answer them for you! Call our CPAP experts at (877) 629-1523, chat with us at the bottom right corner of the screen or send us your question in a quick contact form.
There are currently no product specifications at this time.
Product Features
U-shape design allows for easy insertion and removal.


Includes three sizes for convenience.


Additional Accessories
Thank you for sharing your product review with us!
Please use this one-time coupon code to save 5% on your next purchase at CPAPCentral.com

This promotion cannot be combined with any other discounts or previous purchases and excludes products manufactured by Phillips Respironics, Human Design Medical, and ResMed. CPAPCentral.com reserves the right to cancel or change this promotion without notice at any time. Offer valid only at www.cpapcentral.com